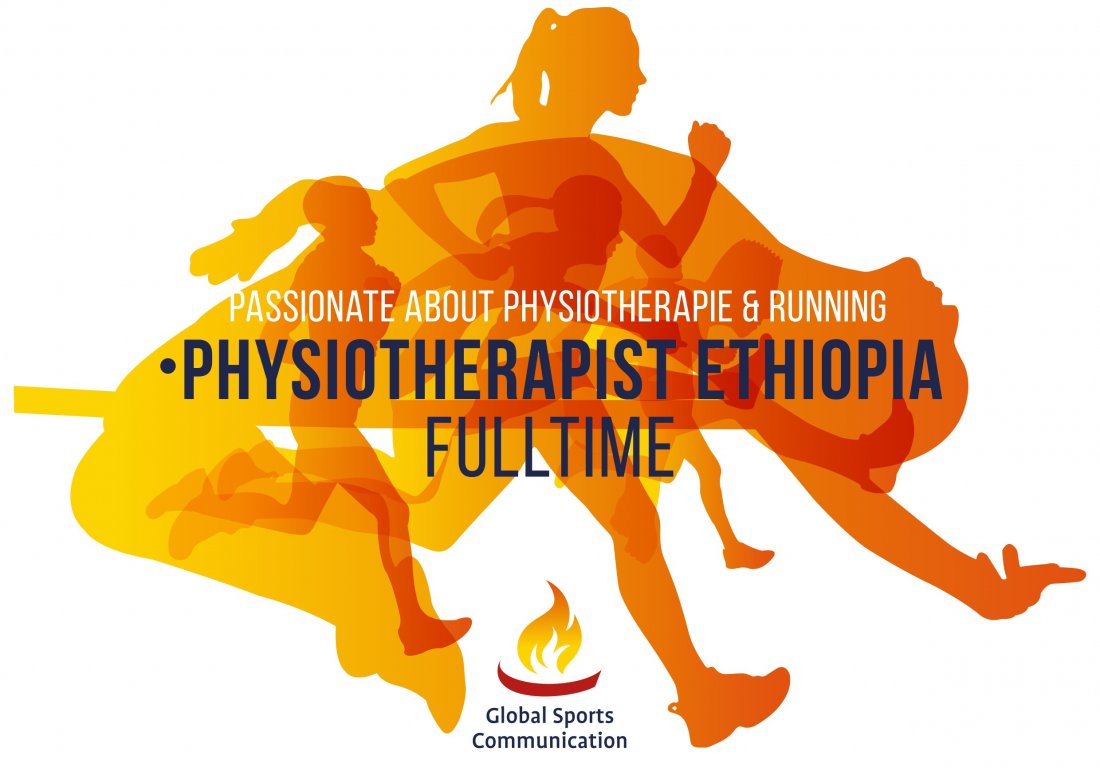 Full-time physiotherapist - Ethiopia
Global Sports Communication is a sports management and sports marketing agency based in the Netherlands, that is specialized in athletics. With more than 35 years of experience, our company has become the largest athlete management office worldwide, with Olympic champions such as Haile Gebrselassie, Kenenisa Bekele, Eliud Kipchoge and Sifan Hassan. We coach and support athletes on their way to world class performances, which requires a world class mentality and a flexible approach. We organize various international elite events, in track & field and on the road, in the Netherlands and abroad. Some examples are the international World Athletics Diamond League in Shanghai and the Breaking2 / Ineos159 projects.
Job description:
We are looking for a physiotherapist for our elite athletes in Ethiopia. You will look forward to live and work in Africa. You will be stationed in Addis Ababa, the capital of Ethiopia, and you will be provided with all the basic facilities. You must be a strong communicator and someone who makes contact easily. You must be proactive in your approach to athletes. You have a world class mentality and a performance-based attitude. You are not afraid of adventure, new experiences and you are eager to learn. You will consult and prepare plans with our coaching team and our medical staff in the Netherlands. You will be our central vocal point in Ethiopia.
Tasks:
• Assessment and treatment of injuries of the musculoskeletal system;
• Performance and preventive based treatment and strength and conditioning training;
• Making athletes smarter and better able to manage their health;
• Support of the coaches;
• Vocal point in Ethiopia for organisational matters.
Profile:
• Qualified (sport-) physiotherapist;
• Preferably master in manual therapy;
• At least 3-4 years of working experience;
• Desire to live and work in Africa. Experience of Africa is an advantage;
• Experience in sports - preferably athletics;
• Team player;
• Flexible and open-minded;
• Performance-oriented;
• Good English language skills and willingness to learn the basics of Amharic;
• Prepared to travel internationally to races and competitions;
• Prepared to stay in Ethiopia for a substantial period of time;
• No 9-5 mentality;
• Open to teach and educate local Ethiopian therapists.
When you are interested, please send your CV and motivation letter to yvonne@gscmail.nl. For any questions please call Yvonne van Haperen via +31653173040 or +31243515077. For more information about our company you can visit www.globalsportscommuniccation.com